Daka SecAnim vouch for Veterinary Safety
The Danish food system is world-class and exports food to the whole world, which you as a Dane can be proud of. There is control over the processes and safety from barn to plate and therefore the individual farmer in Denmark can sell his animal products to an international market.
The level of security we have in the Danish agricultural and food sector is not a matter of course. This is due to strong cooperation across agricultural value chains. We are part of a common integrated system, where collaboration and knowledge sharing are crucial for international success. We all have a responsibility to ensure that our production is handled safely – even when we have to handle our dead animals.
We Stand Together for Security
Veterinary safety is important for our animal food system to effectively maintain its production, as well as for our ability to market our food internationally. The authorities from the major export markets in China, Thailand, the USA and Russia also assess the effectiveness of the veterinary safety systems in Denmark. Daka SecAnim is a natural part of this assessment, as we are part of the danish veterian alert and Daka SecAnim can safely collect and dispose of dead production animals and thus ensure minimization of disease spread.
Five Critical Safety Parameters
Daka's work on the collection and handling of animal by-products and dead animals is a key function in maintaining veterinary safety. Below are the five most important security parameters that you will benefit from as a customer of Daka SecAnim:
1. Fast Collection
Our dynamic route planning secures that we can collect between 20 and 30 % of alle registrations at the same day.
2. Washing and disinfecting transportation material after each load
Every time a load has been delivered the transportation material, wheels and claw i both washed and disinfected.
3. Online with the Public Authority
Through the Central Livestock Register (CHR) we continuously recieve updates about livestock status, so that herds found infected become picked up last.
4. Service all over the Country
We provide services in all corners of Denmark to a consistent price, which gives us the oppitunity to secure a high security lever for all.
5. Attending the Danish Veterinan Alert
Our production kapacity and the size of our amount of trucks provides flexibility and a fast reaction velocity if infection of herds occurs.
Our Danish food system and meat production are among the absolute elite worldwide, on every conceivable parameter. It is not only the skill of agriculture, but equally our common credibility, transparency and cohesion, that make our agricultural products coveted in the global market.That is why we must safeguard our security procedures. Back to Advice & Guidance
Kontakt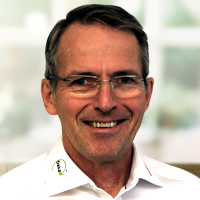 E-Mail: ljn@daka.dk
Phone: +45 5156 4092
Mobile: +45 5156 4692