Driver stories from your area
Your pick-up site should not only be designed to take into account the workflow of the farm, passers-by and the dead animals that need to be kept as fresh and dry as possible. It must also take into account the driver who has to load the animals onto the truck. Have you ever thought about how your pick-up site appears to your local Daka driver?
We had a chat with a driver to get an insight into what those who collect your dead animals think a good collection point looks like.
North Jutland: Driver took over route and got talking to local farmers
It's sometimes a race against time to get around the 50 or so stops on the route that a normal working day offers. Still, driver Kennet Karlsen takes the time to talk to farmers when he picks up their dead animals.
Sjælland & Fyn: Driver praises farmers: "A little effort makes my job a lot easier"
Farmers on Zealand who have animals collected by Daka can usually meet Jacob Pilegaard or his father John Pilegaard when they collect animals for Daka in this part of the country. Soon their route will be extended to cover the whole of Funen.
Southwest Jutland: driver for 30 years to farmers: "Remember, there is also someone who has to drive behind me"
Daka's drivers pick up dead animals from between 30 and 100 farms a day. The many visits provide a special experience with the layout of the collection sites, but also the meeting with the public when the animals are transported to Daka SecAnim for recycling.
Southeast Jutland: Between Tønder and Vojens – driver finds his way better than the GPS
This summer marks 18 years since truck driver Tommy Andersen got behind the wheel and drove his first route to pick up animals for Daka. Farmers have become good at both creating good access roads and registering animals, he says.
Kontakt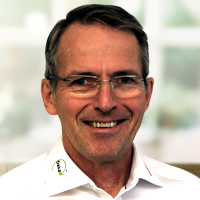 E-Mail: ljn@daka.dk
Phone: +45 5156 4092
Mobile: +45 5156 4692