Daka SecAnim cuts prices for the third time in 2021
18.08.2021
Daka SecAnim is experiencing exceptionally good sales prices for the recycled products produced from the dead animals. These are fat and meat meal products used in biodiesel, fertiliser and biofuel.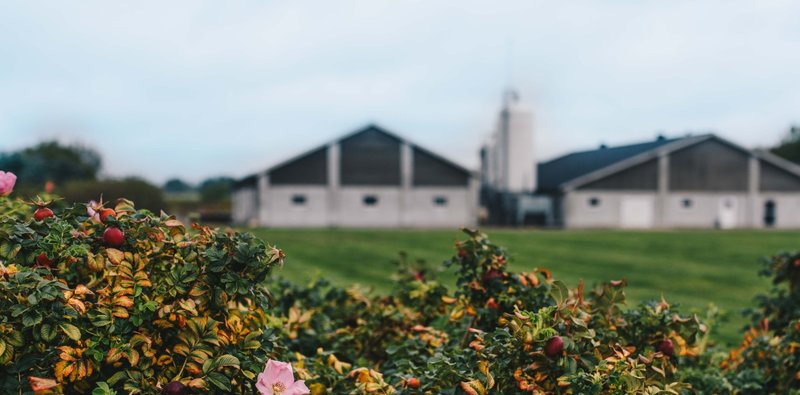 From 1 September 2021, Daka SecAnim will reduce the list prices for the collection of fallen stock for the third time in 2021. This is possible because market prices are very favourable for the products that Daka produces from dead animals. In concrete terms, this means a reduction of 7% this time, but overall the list price for pick-ups is reduced by at least 11% for all animal husbandry customers in 2021.
"The prices that Danish farmers pay for the collection and handling of dead animals must reflect the cost and value of the raw materials we collect. It can go up and down, but at the moment there is good value in sustainable recycling and farmers should benefit from this." Says Communications Director Per Dunkelskov Thomsen
Guarantee of safety and value creation
When farmers have their dead animals collected by Daka, they are contributing to a high level of veterinary safety throughout Denmark. Veterinary safety is important for the overall animal food system to effectively maintain its production, as well as the ability to market Danish food internationally. Authorities from major export markets in China, Thailand, the USA and Russia also assess the effectiveness of veterinary safety systems in Denmark. Daka SecAnim is a natural part of this assessment, as they are ready with crisis preparedness and Daka SecAnim can safely collect and dispose of dead production animals, thus ensuring the minimization of disease spread.
"Daka is responsible for the safe collection of risk material, but just as much for ensuring that the collected materials are handled as resources that are recycled in the most valuable and sustainable way possible," says Per Dunkelskov Thomsen.
The collected dead animals are recycled for different purposes depending on the level of risk, but whether they are recycled for energy as biofuel, biodiesel in the transport sector or ingredients in fertiliser, it is a contribution to sustainable Danish agriculture.